Now you can easily sync details of Facebook Pages with your Whatsapp Business app. In the upcoming update of Whatsapp Business, you will find a new feature in that you can easily sync all your Facebook pages data with Whatsapp business.
WhatsApp Business is getting a new feature in the upcoming update on iOS and Android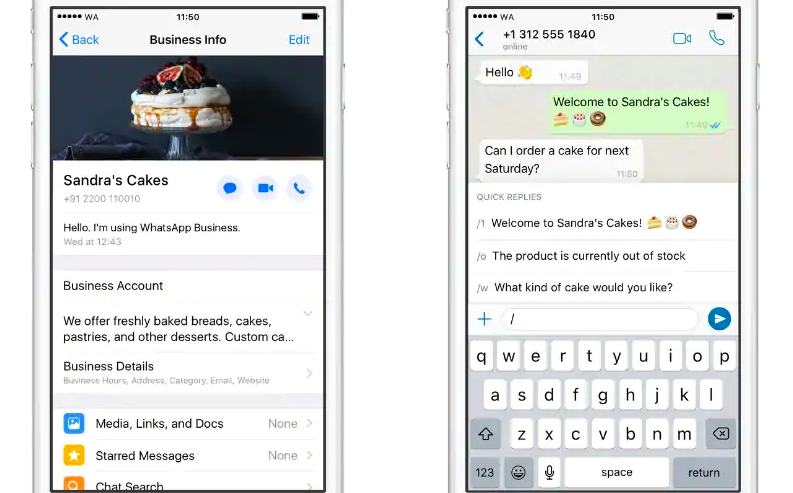 Whatsapp and Facebook are both owned by same company so now they are ready to provide us with best-syncing features.
If you have a Facebook page for your business and you want to create Whatsapp business account or you already have it and you want to sync details then you can do that very easily. This feature will get rolled out in the upcoming update on both platforms iOS and Android.
How to Sync Facebook page with Whatsapp business?
So here is the step by step guide that you must check out.
Go To Settings > Linked Accounts (In Whatsapp Business)
Now you can choose your business category by just navigating to Settings > Business Profile > Edit profile > Categories
You will need the latest Facebook-link update to do that. Not only this, The Upcoming update will also allow users to run Facebook ads that click to WhatsApp.
The updated version 2.20.67 (Android) and 2.20.51 (iOS) will be required respectively.
If you are not getting the latest update then you can simply download it from an android mirror or from any legit apk sources. Some websites also share beta version so you can check that out.
For iOS there is no source from where you can download IPA files you just have to wait for the update rollout or you can try to sign up for BETA version.
Amit Singh is the chief editor of Techminez and a tech geek. Amit loves to write about tech guides, reviews, troubleshooting, etc.