On January 29, an official announcement has been made by Xiaomi India head Manu Kumar Jain. It reads two Mi handsets powered by Snapdragon 888 and 870 arriving soon in the country India. Soon after the announcement, Xiaomi Mi 11 Lite rumours ranted up around the tech community. We already knew that the Mi 11 is powered by the Snapdragon 888. Hence the first handset is confirmed to Xiaomi Mi 11. Whereas, the 2nd handset is powered by the Snapdragon 870 a slightly less powerful than the Snapdragon 888 thence, it could be the Mi 11 Lite.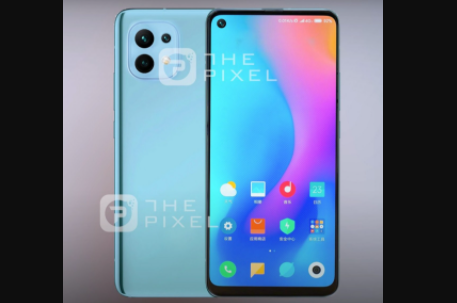 Xiaomi Mi 11 Lite tipped to have SM7350 chipset
A reliable Chinese tipster tipped the Mi 11 powered by the Qualcomm's SM7350 chipset. Besides, also tipped the handset to have 64MP main camera sensor and a 5x telephoto lens. A render of the handset also been surfaced depicting an OLED display with a punch hole at the front while sporting triple camera sensor at the rear. The triple camera setup combined in a square-shaped camera module with an LED flashlight built into it.
The tip shared by the Chinese tipster Digital Chat Station is under doubt as the SM7350 chipset did not exist at all. Fellow tipsters speculated the handset to be powered by the Snapdragon 755G built on the 5nm process technology. The announcement made by the Manu Kumar Jain tells the different story. If the 2nd handset is the Mi 11 Lite, then it confirmed to powered by the Snapdragon 870 chipset.
Snapdragon 888 vs 870 quick comparison
As far as the Snapdragon 870 is concerned it is a 5G equipped chipset built on 7nm process technology. This mid-range processor has a slight edge over the Snapdragon 888, it has 13% higher CPU clock speed and better networking. It is the combination of 1x Kyro 585 Prime Cortex-A77 at 3.2GHz & 3x Kyro 585 Gold Cortex-A77 at 2.42GHz & 4x Kyro 585 Silver Cortex-A55 at 1.8GHz clock speed. Further, it bundled with Adreno 650 GPU and LPDDR5 RAM at 2750MHz memory frequency leads to 44Gbit/s max bandwidth. In overall, the Snapdragon 888 is 9% faster than the Snapdragon 870 in single-core performance. While it 5% faster in multi-core CPU performance.